WAJDA SCHOOL – MORE THAN A FILM SCHOOL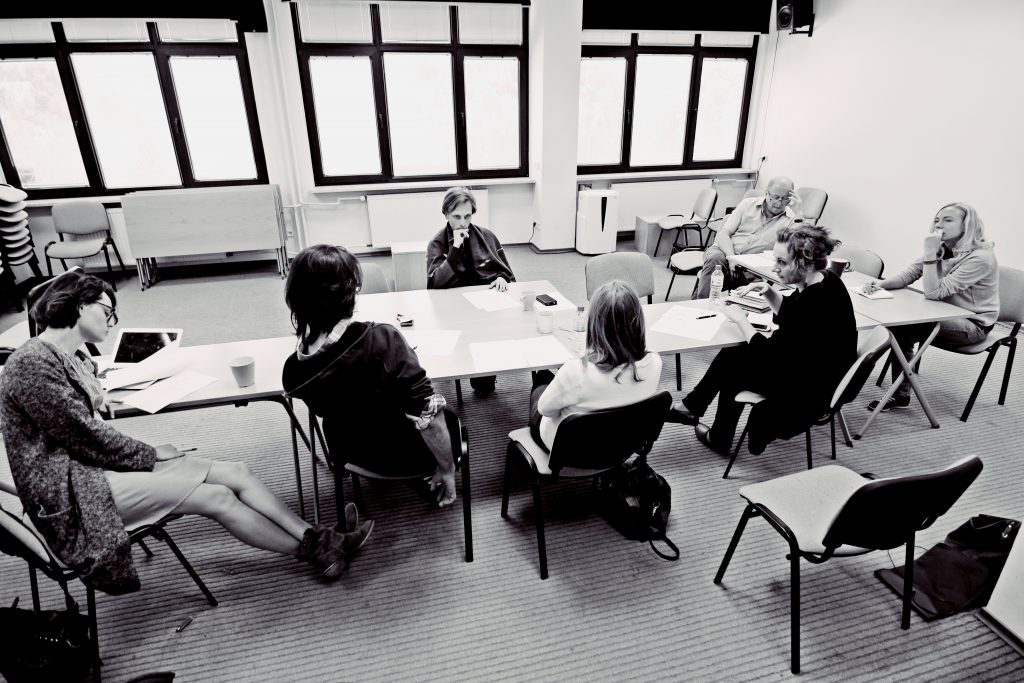 Wajda School & Studio was created in 2001 by Andrzej Wajda and Wojciech Marczewski with a mission to provide professional training to Polish and international filmmakers on a master level.
Wajda School & Studio provide educational programmes for film professionals such as:
International Training Programme EKRAN+,
Documentary Programme DOK PRO,
Feature Film Programme DEVELOPMENT LAB (STUDIO PRÓB),
Screenwriting Programme SCRIPT
CREATIVE DEVELOPMENT (DEVELOPMENT KREATYWNY) for film producers.
Wajda School also offers the free programme for highschool & college students FILM KINDERGARTEN (PRZEDSZKOLE FILMOWE) and  e-learning course ONLINE KAMERA.
Wajda School with Netia Off Camera Film Festival organize SCRIPT PRO Competition, continuation of Hartley-Merrill Competition, the most renowned Polish competition for screenwriters.
WAJDA STUDIO – MORE THAN A FILM STUDIO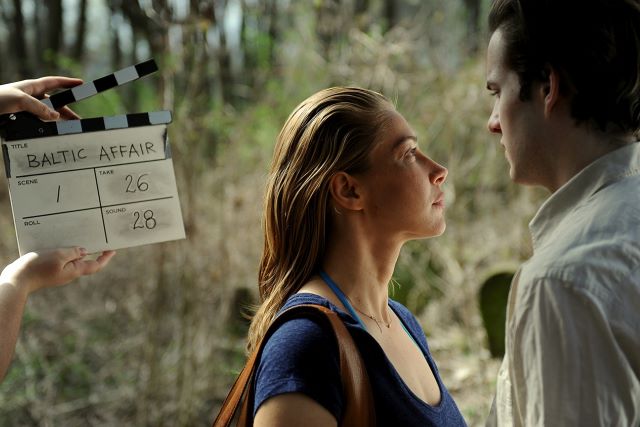 Thanks to the close co-operation and support from the Polish Film Institute Wajda Studio produced over 100 documentaries, short features directed by our graduates and over 300 school films awarded and recognized at numerous international film festivals. With a strong focus on local and cross country co-production, in 2012 Wajda Studio produced its first full feature international co-production "Sanctuary", a joint project with Ireland directed by Nora McGettigan.
In 2013 Wajda Studio Produced "Joanna", a documentary that went to be one of the most awarded Polish productions of the decade and an Academy Award  nominee for "Best Short Subject" in 2015. Wajda Studio's new production "The Performer" directed by Maciej Sobieszczański and Łukasz Ronduda premiered international at IFF Rotterdam 2015 and IFF Berlin 2015, where it received the THINK: FILM AWARD.
TUTORS
Jacques Akchoti
Linda Beath
Jacek Bławut
Claire Downs
Ildiko Enyedi
Leszek Dawid
Sławomir Fabicki
Milenia Fiedler
Jan Fleischer
Denijal Hasanović
Mamoun Hassan
Piotr Mikucki
Marilyn Milgrom
Roshanak Behesht Nedjad
Nigel Orrillard
Paweł Pawlikowski
Udayan Prasad
Mateusz Rakowicz
Volker Schloendorff
Oliver Schütte
Maciej Sobieszczański
Aleksander Sokurow
Agnieszka Holland
Antoine Jaccoud
Joanna Krauze
Marcel Łoziński
Filip Marczewski
Wojciech Marczewski
Andrzej Mellin
Witold Stok
Ole Wendorff-Østergaard
Jerzy Zieliński
Vita Żelakeviciute