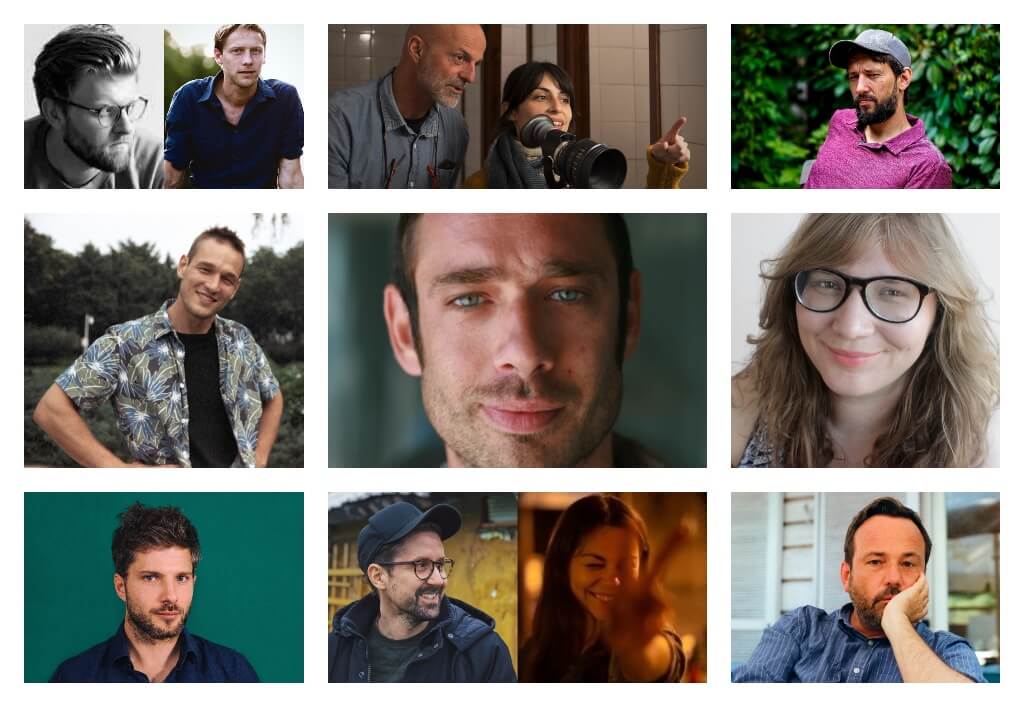 First session of EKRAN+ 2020 in Wajda Studio.
The participants will pitch their projects and analyze their scenes for the first time under the tutorship of Wojciech Marczewski, Udayan Prasad and Denijal Hasanović.

During the second day of the session they will have a chance to meet and discuss the visual representation of their films with the tutors and internationally acknowledged film producer Roshanak Behesht Nedjad. The session will be finalized with preparations for what comes next – the work on set. The participants will meet with an art director and a cast director to choose the actors for the scene that they will be working on during the programme.
Nine projects are taking part in this year's edition of EKRAN+
9 projects from Poland, Switzerland, Croatia, Lithuania, Austria and Spain take part in this year's edition:
"The Graduates" dir. Hrvoje Mabic (Croatia)
"Falling" dir. Samuel Perriard, sc. Marcus Ziegler (Switzerland/Germany)
"Renovation" dir. Gabrielė Urbonaitė (Lithuania)
"The Little Loves" dir. Celia Rico Clavellino (Spain)
"The Bear Peak" dir. Filip Filković (Croatia)
"Swimming Pool" dir. Filip Malinowski (Austria/Poland)
"Orunia 4ever" dir. Elżbieta Benkowska (Poland)
"Room with a sea view" dir. Mateusz Bednarkiewicz (Poland)
"Let It Be" dir. Łukasz Grzegorzek (Poland)
Meet our participants and their projects:
Gabrielė Urbonaitė – Director/Writer of the "Revovation"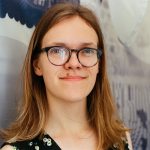 Gabrielė Urbonaitė (born in Vilnius, Lithuania) is a writer, director and editor. Gabrielė is a recipient of National Lithuanian Film Award Silver Crane for her short film "The Swimmer" and Princess Grace Film Award for "Back". She was selected to Berlinale Talents in 2012 and 2015 (Short Film Station), Odense Talent Camp in 2013, and Reykjavik Talent Lab in 2016. Gabrielė earned her BFA from Emerson College and is currently pursuing an MFA degree in Screenwriting at Columbia University in New York.
"Revovation"
A couple in their late twenties move in together into a seemingly perfect apartment, but the building's renovation shatters the illusion of perfection.
Filip Malinowski – Director/Writer of the "Swimming Pool"
Filip Antoni Malinowski, born in Poznań, Poland – 1989 emigration to Austria, 2004 Studies of Fine Arts at the Academy of Fine Arts in Vienna and parallel studies of Film Studies at the University of Vienna. Award for Visual Arts at the Academy of Fine Arts. Founding member of Soleil Film and producer of numerous documentaries. Holds Polish and Austrian citizenship. Lives and works in Vienna & Berlin.
Filmography as a director:
2017 – GUARDIANS OF THE EARTH, 86 min, documentary, AT/DE, 28 film festivals, BR, ORF, cinema release in Germany, Austria, Switzerland –
http://guardians-of-the-earth.net/
2012 – RESETTLEMENT, 76 min, documentary, AT/PL, 32 film festivals, ORF, 3sat, Planete+, TVP, ntv, cinema release in Austria & Poland –
http://resettlement.soleilfilm.at/
"Swimming Pool"
Julia (30), a lifeguard at an open air swimming pool looses her father and her boyfriend. In an attempt to overcome her pain she joins a gun club where she commits violence that alienates her from her friends, but demands from her to finally have courage to walk her own way.
Hrvoje Mabic – Director/Writer of the "The Graduates"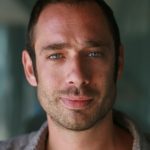 Born in 1974 in Croatia. He is the founder of the production studio Fantasticallygood institution –Fade in, which deals with socially engaged films and television products. In 2002, he is the co-initiator of the Croatian cult documentary serial "Direct" in which he is the author and producer. He directed many successful documentary series, many PSA's and commercials for televisions and twelve documentary films. His last film, feature documentary SICK, was screened at various important festivals (Warsaw Film Festival, Sao Paulo International Film Festival, Edinburgh Film Festival).
"The Graduates"
An idealistic teenager enamored of art is involved with a crazy Internet fraud to help his gambling father, while escaping poverty. Unaware that, all along, he was a part of a group of teenagers who will change the course of history.
Filip Filković – Director/Writer of the "The Bear Peak"
Filip Filković is a documentary, film, commercial and music video director commissioned by some of the biggest artists in Croatian entertainment and most popular brands. First short film "The Last Well" is a co-production of Croatia and France, screened on more than 80 film festivals and awarded with 23 awards.
Dora Šustić – Co-writer of the "The Bear Peak"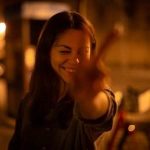 Dora Šustić was born in 1991 in Rijeka, Croatia. Obtained BA degree in Political Sciences at the University of Ljubljana and MA in Screenwriting at FAMU, Prague. Wrote and directed four short films screened and awarded internationally and is currently working on feature film and TV screenplays. Alumni of Talents Sarajevo, CINEKID Script Lab, Eastweek Scriptwriting Workshop for New Talents, Innsbruck Film Campus etc. Besides films, she writes prose and poetry, published in Croatian and English. She lives in Zagreb.
"The Bear Peak"
Two brothers lost in the mountains will have to learn to trust each other in order to survive. The higher up the mountain the more treacherous the path.
Samuel Perriard – Director of the "Falling"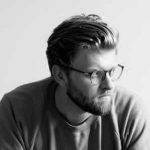 Samuel Perriard (*1983) lives and works as an independent filmmaker in Zurich. After an apprenticeship as an architectural draughtsman, he studied design at the HdK in Zurich between 2003 and 2006. In autumn 2006 he moved to Berlin and took up his film director studies at the dffb. As a student of Hartmut Bitomsky, Valeska Grisebach, Christoph Hochhäusler, Jean-Pierre and Luc Dardenne, as well as Ulrich Seidl, he made a total of four short fiction films. His graduation film SCHWARZER PANTHER celebrated its world premiere in 2013 at the 31st Munich FF, the international premiere took place in 2014 in the context of the 50th Chicago IFF and was, among others, nominated at the FIRST STEPS Awards 2013 and the STUDIO HAMBURG Nachwuchspreis 2014 in the category "Abendfüllende Spielfilme". He is a participant of BERLINALE TALENTS 2014 and ZFF Master Class 2014. IM FALLEN is his second feature film project as author and director.
Marcus Ziegler – Writer of the "Falling"
Markus Ziegler was born in Stuttgart, Germany. After studying Journalism/Bachelor and Audiovisual Media/Master, he moved to Berlin to study Screenwriting at the Deutsche Film- und Fernsehakademie Berlin (dffb). Since his graduation in 2011 he has been working as a freelance writer for film and television. He cooperates with renowned production companies and wrote the scripts for several films that have been broadcasted on German television. His main genres are crime fiction and drama.
"Falling"
Adam and Helena have been spending their traditional summer holidays together with friends in southern Italy by the sea for years. When their son Finn collapses and loses consciousness on his way home from the beach, it is a shock for everyone. Although the boy is well again the next day, the incident continues to have an effect on all of them and it throws the parents completely unprepared into a relationship crisis.
Celia Rico Clavellino – Director/Writer of the "The Little Loves"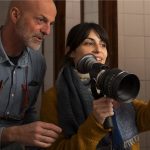 Celia Rico Clavellino was born in Seville (1982) and lives in Barcelona. She has a degree in Audiovisual Communication, a second degree in Literary Theory and Comparative Literature and a DAS in Film Studies. As a Writer-Director, her career debuted with the award-winning short film "Luisa is not home". It was the only Spanish film at the 2012 Biennale di Venezia and it was featured in more than a hundred festivals. It also participated in the Short Film Corner at the Cannes Film Festival, won a Gaudí Award for best short film (Catalonia Film Awards). Celia has worked as a First Assistant Director and Second Unit Director of Claudia Llosa's latest film, "Aloft" (Berlin Film Festival, 2014) and has spent over a decade working in several film production companies such as Arcadia Motion Pictures ("Blancanieves", "Blackthorn") or Oberon Cinematográfica ("The Milk of Sorrow", "Dictado") among others. "Viaje al cuarto de una madre" ("Journey to a mother's room") is her first feature film, which premiere was in 2018 at the San Sebastian Film Festival (New Directors) where she won the Young Jury Award, a Special Mention of the Jury and the Fedeora Critic's Award (Federation of Film Critics of Europe and Mediterranean). The film, which script was selected in the Script Station Lab at the Berlinale Talents in 2015, has been released in theaters in Spain, France, the United States and Argentina and has been nominated for four Goya Awards. Celia has published the picture book "Celia is bored" (Penguin Random House – Boolino Award, 2017) and is working as a screenwriter for the children's animated TV Series "Mironins", based on the work of the artist Joan Miró, which she will co-direct in 2020-2021.
"The Little Loves"
It is summer and Teresa moves in with Ani, her aged mother who has broken a leg and need her care. Living together in the countryside after many years seems now unbearable but also essential for both of them. "The little loves" explores the relationship between a woman and her aging mother, who would like her 42-year-old daughter Teresa to settle down and start a family. But Teresa, childless and without a steady partner, has no intention of giving up her independence.
Elżbieta Benkowska – Director/Writer of the "Orunia 4ever"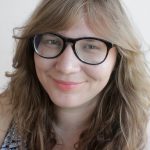 Elżbieta Benkowska – born in the year of the dragon proud inhabitant of Orunia, daughter of a shipyard worker and an accountant, sister of a mathematician, granddaughter of three Kashubians and a citizen of the Free City of Danzig, who decided to become a film director. She is a graduate of Gdynia Film School and Wajda School and is writing a doctoral dissertation at the University of Gdansk about the folklore of Polish and Serbian football fans. For her short diploma film "Olena" she received a number of awards, including a Palme d'Or nomination in the short film category at the 66th Cannes Film Festival. She went on to direct the first part of the film triptych "The New World" produced by Akson Studio. Currently, she is working on the script for her feature-length debut "Orunia 4ever", for which she already received a Special Prize in The ScriptPro 2019 Contest.
"Orunia 4ever"
In declining communist Poland, two young boys set up the first Polish independent television that integrates the local community, but ends up ruining their friendship.
Mateusz Bednarkiewicz – Director of the "Room with a sea view"
Mateusz Bednarkiewicz – director/screenwriter/lecturer. A graduate of the Philosophy of the University of Warsaw and directing at AT, till 2019 deputy dean of the directing department of Warsaw Drama Academy. Film screenwriter, among others "Warsaw", "Reisefieber". Director of performances based on Buchner, Chekhov, Conrad and others. Cooperating, among others, with Studio Theaters in Warsaw, Polish in Poznań, Dramatic in Warsaw and others. Creator of documentary films, among others, "Ignacy" and "House in Lublin" and also the "Feinweinblein" Television Theater according to Weronika Murek. Winner, among others: individual award for the screenplay of the film "Warsaw" at the Polish Film Festival in Gdynia, nominated for this screenplay for the Polish film award Eagles. Winner of the award for directing "Feinweinblein" at the Teatroteka FEST 2017 Festival. In 2019, he directed 30-minute Munk Studio feature film – "Reisefieber". Member of the Polish and European Academy.
Yuliya Yukhymets – Writer of the "Room with a sea view"
Yuliya Yukhymets is studying screenwriting at National Film School at Łódź. She was granted scholarships from Polish Film Institute and Ukrainian State Film Agency. Yuliya wrote about 15 short movies and worked with directors from Łódź, Katowice, Gdynia and Tel Aviv Film School. Her screenplays were twice granted by Munk Studio.
Filip Kasperaszek – Co-writer of the "Room with a sea view"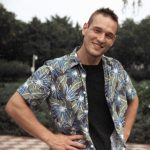 Filip Kasperaszek works as a screenwriter and script consultant. He has been working in the US, Europe, China and India. He teaches screenwriting at the Lodz Film School and at Scuola Holden in Torino. Before, he worked as a teaching assistant at the Columbia University in New York. In 2015 he created a screenwriting workshop that helps aspiring writers till today. The initiative is financed by the Polish Film Institute and Mazovia Film Fund. He is also one of the founders and consultants of Atelier Scenariuszowe – a year-long development workshop with support of the Polish Film Institute and few other notable Polish film institutions. Filip has worked on the development of over 60 films. He collaborates with institutions such as Mazovia Film Fund, Flanders Audiovisual Fund, TorinoFilmLab, and Cine Qua Non Lab as a script consultant and decision maker. As a writer, he currently focuses on the European market, developing TV series based on his ideas. He also writes for renowned Polish directors, and at the same time is developing his passion projects. For years, he worked as a film editor. The last film he edited "This Is Where We Live" premiered at SXSW in Austin and was released theatrically in the US. Among many accomplishments, Filip is a Hollywood Foreign Press Association Fellow (2012, 2013) and a Polish Ministry of Culture scholar (2014). In 2018 and 2019, he received an award for excellence in teaching from the dean of the Lodz Film School. He graduated from the Columbia University in New York (Master of Fine Arts) and Polish Film School in Łódź. He participated in numerous workshops and training, such as TorinoFilmLab (Script&Pitch, as a story editor in 2015 and SeriesLab in 2019); Sources2 (as a script consultant in 2014 and with his own project in 2017); Berlinale Talents (as a screenwriter), Cine Qua Non Lab (with his own project), MFI Script 2 Film (with the screenplay he's writing with Anna Kazejak), and TransAtlantic Talent Lab.
"Room with a sea view"
Liza is a young girl from Ukraine who is afraid of independence. She falls into a strange relationship with the mother of a boy she accidentally met. In the absence of his fiancée, she begins to live a life that is not her own.
Łukasz Grzegorzek – Director/Writer of the "Let It Be"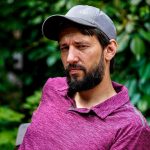 Łukasz Grzegorzek graduated from Law & Administration Department at Warsaw University. He used to be a tennis player. He is a writer and director. His first feature fiction – "Kamper" – had its world premiere at Karlovy Vary IFF in 2016, was in the Main Competition of 41st Polish Film Festival in Gdynia and won Discovery Award for the best feature debut at Raindance IFF 2016. His second film – "A Coach's Daughter" was the opening title of New Horizons IFF in 2018 and won the Best Youth Film Award at Cottbus IFF 2019. It was released theatrically in Poland in March 2019. He also directed many commercials and videoclips. In his work he tries to be conscious and honest.
"Let It Be"
Joanna (45) is a great mom, a descent wife and an excellent teacher. But she leads a double life. One day she receives an anonymous note in which the blackmailer asks her to confess her sins in front of the whole school.